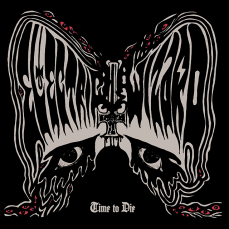 Time to Die is the eighth studio album by English doom metal band Electric Wizard. It was released on September 29, 2014.[7] It is the first (and only) album to feature original drummer Mark Greening since 2002's Let Us Prey.
The album is the longest Electric Wizard studio album to date (excluding bonus tracks and the added silence at the end of Dopethrone).
Album Information
Released: September 29, 2014
Genre: Doom metal
Length: 65:26
Label: Spinefarm Records
Producer: Jus Oborn
Website: Official Site
Track Listings
1. "Incense for the Damned"
2. "Time to Die"
3. "I am Nothing"
4. "Destroy Those Who Love God"
5. "Funeral of Your Mind"
6. "We Love the Dead"
7. "SadioWitch"
8. "Lucifer's Slaves"
9. "Saturn Dethroned"