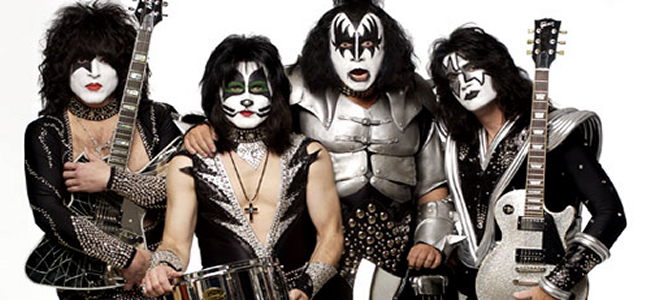 Biography
Few bands short of the Beatles inspired more kids to play the guitar and drums than KISS. With their signature makeup, explosive stage show and anthems like "Rock And Roll All Nite" and "Detroit Rock City," they are the very personification of rock stars.
Original members Peter Criss, Ace Frehley, Paul Stanley and Gene Simmons came together in New York in 1972. While their first two records did not generate many sales, they quickly gained a national following for their bombastic, pyro-filled stage show. Their 1975 live album Alive! captured that energy and reached Number Nine on the charts, quickly making them one of the most popular bands of the 1970s – scoring countless hit singles, sold-out tours and appearing everywhere from comic books to lunch boxes to their very own TV movie. In 1977, KISS received a People's Choice Award for the song "Beth."
Ace Frehley and Peter Criss left the band in the early 1980s to pursue solo careers, while KISS regrouped with a different lineup of musicians. Another major change was the group's decision to take off their makeup for 1983's Lick It Up.
They continued to be a popular live draw, but in 1996 the original quartet reformed (and they put their makeup back on) and KISS mania was reborn. In 2001, Ace Frehley left the band for a second time; Peter Criss followed in 2003 and KISS reformed with a post-reunion new lineup. In 2009, KISS released Sonic Boom, their first album of new material in 11 years. They released Monster in 2012.
Band Members
Gene Simmons - Lead Vocals, Bass
Paul Stanley - Lead Vocals, Guitar
Tommy Thayer – Lead Guitar, Vocals
Eric Singer – Drums, Percussion, Vocals
Kiss Videos