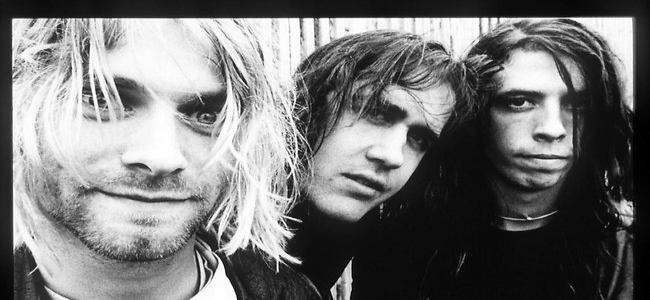 Biography
It only takes one song to start a rock revolution. That trigger, in late 1991, was "Smells Like Teen Spirit," an exhilarating blast of punk-rock confrontation by Nirvana, a scruffy trio from Seattle. "Teen Spirit," its moshpit-party video and Nirvana's kinetic live shows propelled their second album, Nevermind, to Number One and turned singer-guitarist-songwriter Kurt Cobain into the voice and conscience of an alternative-rock nation sick of hair metal and the conservative grip of the Reagan-Bush '80s.
Founded by Cobain and bassist Krist Novoselic in the logging town of Aberdeen, Washington, Nirvana were underground stars when they made 1989's Bleach with drummer Chad Channing. Moving from the indie Sub Pop label to Geffen, the band – with drummer Dave Grohl – packed Cobain's corrosive riffs, emotionally acute writing and twin passions for the Beatles and post-punk bands like the Melvins and the Pixies into Nevermind. A multi-platinum seller, it included the hits "Come As You Are" and "Lithium" and opened the mainstream gates for Green Day, Pearl Jam and Smashing Pumpkins.
In 1993, Nirvana released the caustic masterpiece, In Utero, and gave a historic performance on MTV's Unplugged. But in April 1994, Cobain – suffering from drug addiction and severe doubts about his stardom – took his own life. Like Jimi Hendrix and Jim Morrison, Cobain was 27, in his creative prime, when he died. Also like them, he and Nirvana remain an enduring influence and challenge – proof that the right band with the right noise can change the world.
Band Members
Kurt Cobain - Lead Vocals, Guitar
Krist Novoselic - Bass
Dave Grohl - Drums, Vocals
Nirvana Videos