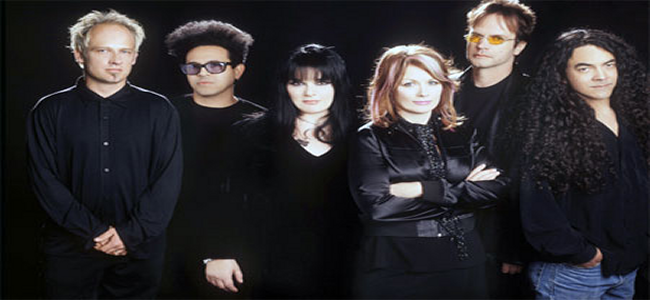 Biography
With a mix of hard rock riffs and lush, driving harmonies, Heart emerged from the Pacific Northwest with one of the most original sounds of the 1970s. Behind Ann Wilson's powerhouse voice — one of the best in rock — and Nancy Wilson's percussive guitar playing, along with guitarist Roger Fisher, bassist Steve Fossen, guitarist/keyboard player Howard Leese and drummer Michael DeRosier, Heart recorded a series of albums that stand as the best mix of hard rock and folk rock of their era: Dreamboat Annie, Little Queen, Dog And Butterfly and Bebe Le Strange. All those records included hit singles that remain standards of rock radio: "Magic Man," "Crazy on You," "Heartless" and "Barracuda." Over their long career, Heart has released six Top 10 albums and 20 Top 40 singles. The first women to front a hard rock band, Ann and Nancy Wilson were pioneers, claiming the stage in a way that inspired women to pick up an electric guitar or start a band.
Ann Wilson was born on June 19, 1950, in San Diego. Her sister, Nancy, was born on March 16, 1954, in San Francisco. Their father was a captain in the Marine Corps, and the Wilson sisters grew up in Southern California and Taiwan before he retired to the Seattle suburbs. While in high school, Ann played guitar and flute and sang in various groups. After her high school graduation, Nancy attended college. She played some solo gigs while in school, then quit college to focus more on her music.
In 1970, Ann joined a band called Heart. The group had actually been formed back in 1963 by bassist Steve Fossen and guitarists Roger and Mike Fisher. Its original name was the Army. It then changed to White Heart, then Hocus Pocus. The band members finally settled on the name Heart. Ann became the group's lead vocalist. In 1974, Nancy joined the band as lead guitarist. Around the same time, Mike Fisher left the band to focus on more behind-the-scenes activities.
- See more at: http://www.rockhall.com/inductees/heart/bio/#sthash.HR7QfBS0.dpuf
Band Members
Ann Wilson – Vocals
Nancy Wilson – Vocals
Craig Bartock – Lead Guitar
Dan Rothchild – Bass Guitar
Debbie Shair – Keyboards, Synthesizers
Ben Smith – Drums
Nirvana Videos